Emma Dean: the Broken, Romantic Unicorn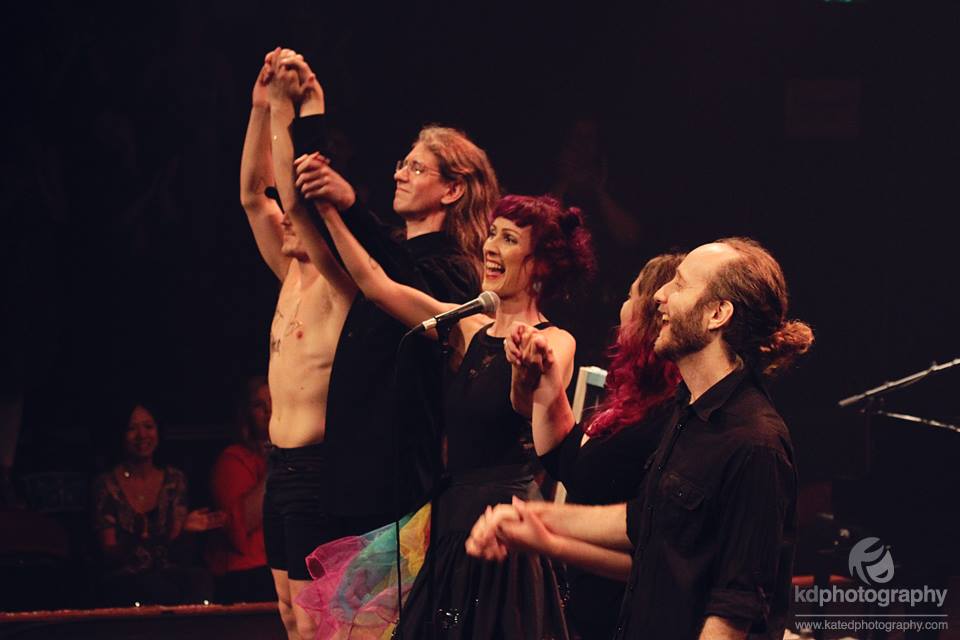 "A show for the warriors of love, the ragtag-hearted heroes, the beautiful, the brave, the healed and the crushed," Emma Dean smiled at the audience spread before her in an array of beanbags. Most comfortable show ever? I'll vouch for that.
The acclaimed songstress stood before us in a rainbow skirt tailor-made for her new cabaret, Broken Romantics: A Unicorn's Quest for Love. After enjoying a sold-out world premiere at the Brisbane Powerhouse in November 2017, Dean has revived the show in a one-off intimate house production.
If we hadn't guessed from the candle-lit pathways or the heart stickers we were given upon arrival, it was clear from the enormous broken heart sculpture and the littering of rose petals at our feet that the show would be all about the concept of heartbreak.
We weren't wrong, but there were certainly a few surprises that tipped the concept of heartache on its head…
Kieran T. Stevenson kicked off the night with nothing but a keyboard and a captivating voice showcasing an impressive vocal range. With repetitive lyrics forming motifs in his work, Kieran proved to be a genuine and heart-warming performer, setting the tone for the main act.
When Emma Dean first appeared, glitter smeared on her cheeks and her skirt puffed around her legs, she seemed to exude an aura of fantastic energy. The performer stepped up to the microphone: "Revel in the messiness of what it means to be human. Raise a glass to your own imperfections, and perhaps… fall in love."
It's hard not to fall in love with her astonishing elastic voice, seemingly able to stretch from deep valleys to mountain peaks. Speaking of, the first song was a twisted rendition of Sia's 'Elastic Heart,' backed by musicians Tony Dean, Richard Grantham and Katie Swan. From there, the audience was swept up in a whirlwind of original music, from 'Healed of You,' to 'Light of Day.'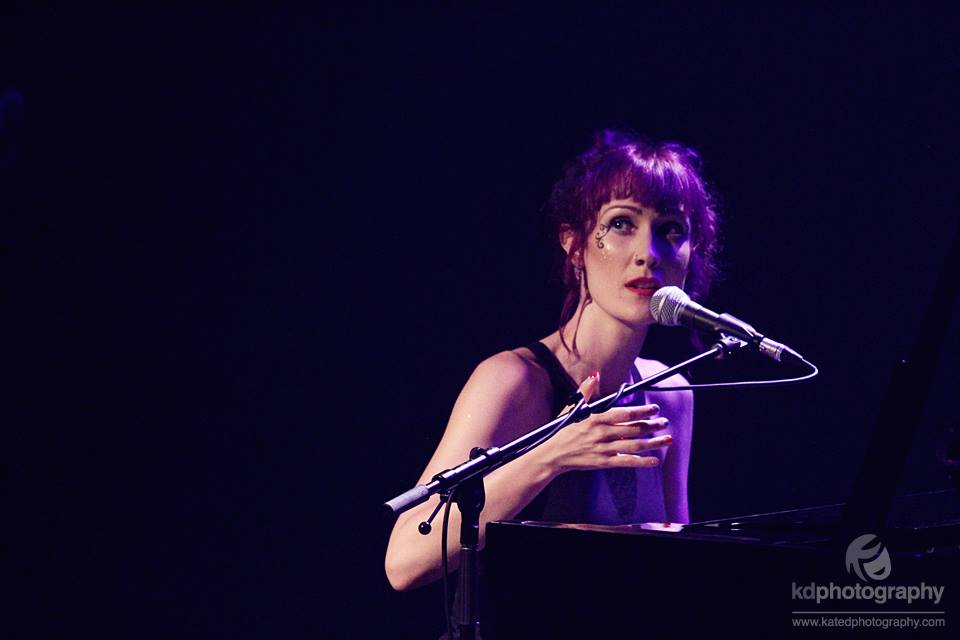 The inspiration behind her cabaret originated from a recent tour of Japan, where Dean learnt of the Japanese pottery style kintsugi: preparing broken ceramic with gold to highlight the unique cracks. She loves the idea of "turning something broken into something beautiful."
Broken Romantics isn't all serious, however, with songs such as 'I Am a F*%King Unicorn' and  'I Want to Lick Your Eyeballs'… the latter of which included a chalkboard diagram of an eye and where exactly one needs to lick. Anyone share Dean's sexual fetish? No? I didn't think so.
Quirky, kooky and a little bit eccentric … that's just who this breath-taking performer is and everything about her is glorious. As Dean says, sometimes you need to accept that you aren't a horse… you really are a unicorn.
With the show's cover art by Katie Swan, who also features as a backing vocalist, Emma Dean's albums have never been more enticing. The mystical scenes the watercolours create instantly allow listeners to get a feel for the music: transcendental, entrancing and overall- beautiful.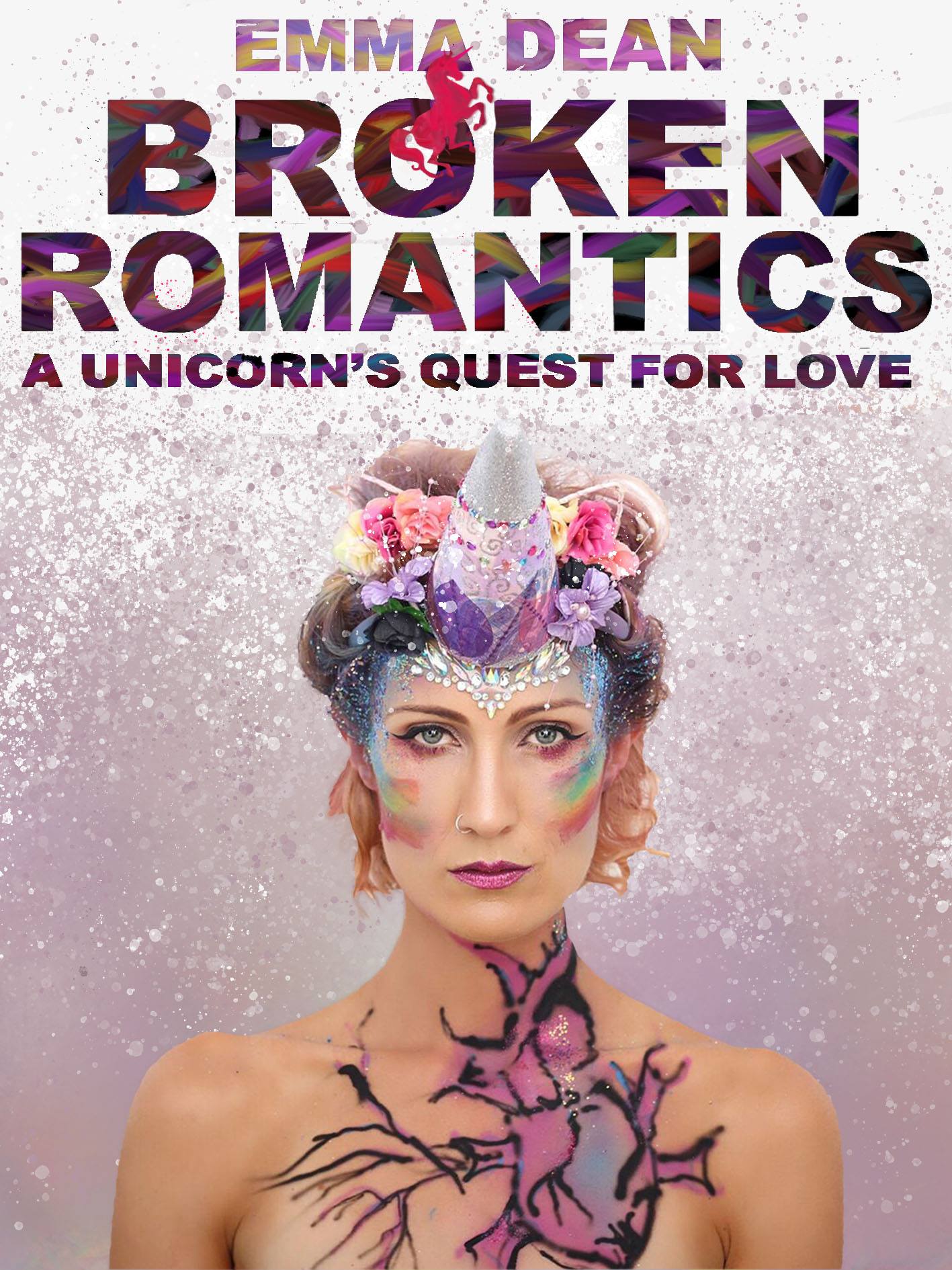 Dean's latest dream is to take the show to Edinburgh's Fringe Festival, the largest performing arts market in the world. Broken Romantics have their own pozible campaign calling for donations in exchange for some unique prizes, like braiding Richard's hair or having dinner with the cabaret's astounding physical theatre performer, Jamie Kendall.
Broken Romantics closed with Dean singing a love song to herself, eliciting an emotional response and an eruption of applause from the beanbag-nestled audience. If there is one guarantee from watching Emma Dean make magic, it's that you'll leave with your heart far from broken.